Buying mineral make up products that are safe for you is an excellent regime and most people are investing in it. Because the awareness of the damaging effects of traditional makeup, the fashion industry is coming up with a new line of vegan make up. There are many companies that claim to be free from animal cruelty and other chemical toxins that prove harmful to the environment. However, to offer truly vegan products, there is a lot that companies do.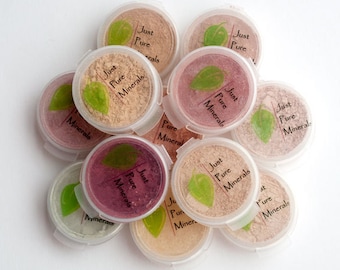 Courtesy-etsy
What exactly is Vegan Make Up?
These days there are many alternatives to using traditional make up. Companies all over the world are making conscious efforts not only to use products that are free of animal testing, but are also environmentally safe. Neither their production nor their use is harmful to people because they are environmentally and user friendly.
There are ingredients that are present in cosmetic items that are 'natural' but not vegan. For vegan make up to be completely ethical, companies like Eco Minerals Vegan Friendly try and produce the best vegan makeup extremely careful. There are ingredients that 'natural' make up companies use but vegan make up does not contain. Some of these are:
Beeswax
Carmine
Collagen
Guanine
Keratin
Squalane
Lanoline
There are many companies who claim to be free of unhealthy products and toxins. However, they will possibly use the items above, that fall in the category of 'animal cruelty'. When buying make up that claims to be healthy, researching is a good idea to know that you have the product you are looking for.